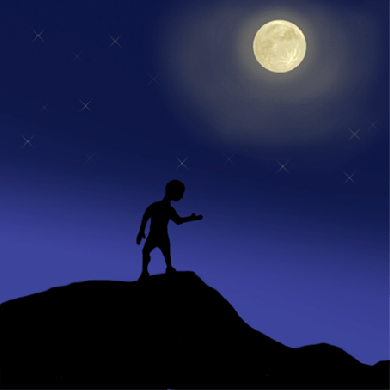 I'VE BEEN DOING ART and it's opened a kind of interdimensional artistic third eye.
I went to the London Graphic Centre where I bought a
Pentel Manga Pen
(synthetic brush loaded with Chinese ink cartridges). I keep seeing art with my eyes open and shut. But my art facility has increased drastically. I can see how to draw things I couldn't draw before. Though I'm still getting used to wielding an Asian brush pen, which can draw from marker pen thickness to fineliner in a single sweep. Swift, confident strokes are required, otherwise the drawing looks very shaky indeed.
I nearly had a nervous breakdown last night. My brain started racing out of control. I don't know why it does that. Then I found out it's
full moon at 09:28 hours today
, Universal Standard Time (which is London local time). So maybe THAT has something to do with it. Anyway, at another point in the night, I nearly had a panic attack, because someone upstairs dropped something like a penny on the ceiling. Yes I was feeling that sensitive. Now I feel hyped up, but I feel depression about to crash back again at any moment so I don't know WHAT's happening with me. I keep feeling like I'm going to end up in the nuthouse. I have felt that way off and on for over a month. But I do my writing and art instead and I'm still not in the nuthouse, so SOMETHING's working, hey!
Gotta run. Happy full moon to y'all!
NOTHING LIKE A GOOD DONK
2013 DONK MIX