they're African pygmy hedgehogs
they came originally from Algeria
Compare the size to the gigantic European hedgehog that most Brits will know from their gardens...
(which you can't let indoors, they're so flea-ridden)
A lot of people feed our wild hedgehogs...
Cat food is a particular favourite...
Look how enormous they are by comparison...
A nervous hedgehog will curl into a prickly ball...
Dogs will sniff around hedgehogs curiously...
But wouldn't dare try to eat one!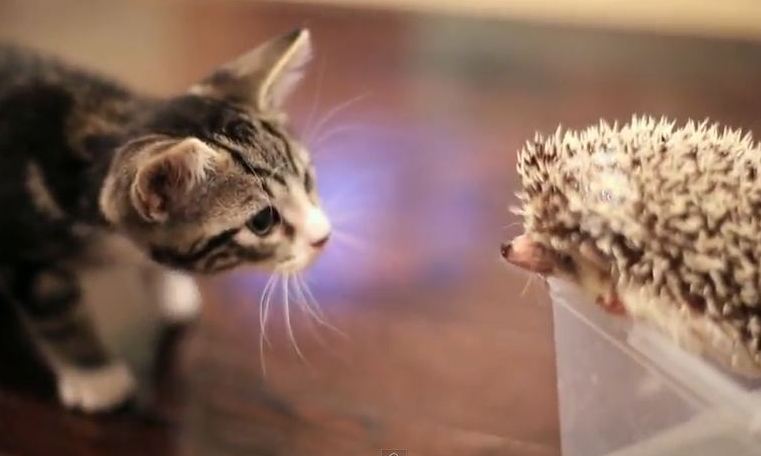 Aren't they the sweetest little things!