I'VE BEEN LOOKING for the "blackest fountain pen ink".
There are pages and pages of online
reviews
for brands not available in London. Who are
Noodlers
? Should I have heard of them? I've never seen their products anywhere...
The standard ink here in the UK would be Parker
Quink
. But it's nowhere near
dark enough
. They should call it Quink Dark Grey. I used to use this stuff called Higgins Eternal, but it's eternally even lighter mid-grey than Quink, and certainly not proper black.
The one I'm using now is called Lamy black, but it's s
till too washy
for my exacting taste. I want my writing/artwork to look "like a
void in the universe
" as someone else put it.
Why is it that rollerball and gel ink pens write so much darker? Is it that because for a throw-away pen they can use a more intense formulation that would clog a fountain pen over time? Who knows. Actually, does anyone really care?
WELL ANYWAY, I'm learning (my own style of) calligraphy, you see. Very slowly. I mean, I wish I could be as artistic as this (I'm getting in this direction):
or even this (by JRR Tolkien):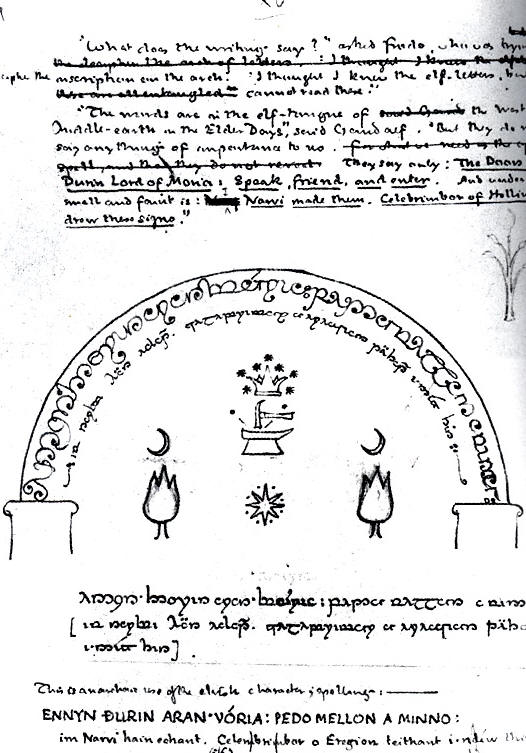 But I'm not quite there yet. One day soon I want to learn "real" calligraphy. Did you know you can get
work
calligraphing lawyers' deeds? I'm serious. For that I'm gonna need really ultra-black lawyerly cosmic ink, y'know the type fraudsters cannot wash off. I used to have an india ink pen, which was really for doodling and drawing, not writing: that produced fantastically black scribbles, but I heard you can literally wipe it clean from parchment and vellum. Not very fraud-proof! Is that true?
I'd also like to learn Japanese and Chinese calligraphy. When my set of TEN books is finished (not just one book ~ ten) and I've got paid however much you get for writing bestsellers these days, then I intend to invest in the Rosetta Stone Japanese course, but you'd need to write a bestseller or ten to afford it. The complete course costs £279 ($449.35)
VIDEO: ISN'T THIS FANTASTIC?
BARBER'S ADAGIO FOR STRINGS
SUNG BY THE CHOIR OF TRINITY COLLEGE, CAMBRIDGE
VISUALS BY NASA
O, and last but not least; THIS is what a real Tolkien manuscript looks like (the one on Saturday's post was by God knows who, but it wasn't JRR Tolkien!)
Isn't it beautiful.
Ukh and that's another thing. I have to learn how to do proper pen-&-ink drawings to illustrate all TEN VOLUMES of my kiddies' book. If I end up publishing it myself. Even if I do get a real publisher, I want them to agree to let me print up limited fine editions myself. So I'm STILL going to have to learn to draw. Wish me luck because I only have a talent for abstract art, not the real stuff. (I would be make a good interior designer of mosques.)
Illustrated: Noodler's ink bottle by Geeky Girl at her blog; homespun calligraphy in black Quink; dwarfish runes on MS by Tolkien, another Tolkien manuscript; mosque design...