I'VE FINISHED HALF A BOOK. Half a short book.
(I'm talking about the rewrites. Version one is finished and lying in a ringbinder as we speak...)
WH Smith's refill pad
by hand and now it's less of a mess (but I STILL keep remembering little lose ends not tied up... y'know... very annoying).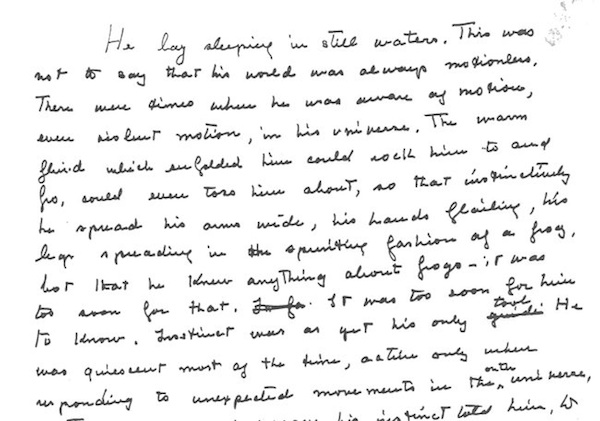 All this bluster and puff from me about how I "don't want to self-publish" ~ now I'm spending most of my time wondering whether the local supermarkets will take mine in hardback... etc. If I AM gonna print it up myself I definitely want it in proper hardbacks. Even just a tiny print run of 500. Then I'll go round every
WH Smiths
, bookshop and supermarket in every part of London saying I'm a "local author" and would they take just 25 copies (surely that's not very many, for a future classic of world literature, is it?) Hmmm.
WH Smith, by the way, is a news agent, stationers and book shop. In many UK towns they're the ONLY book shop left ... What do people do in foreign counties where there's no WH Smiths? Not read or use Amazon, I suppose...
Oh did you know I used to live in a REAL garrat and I DID write a novel when I lived there. I still have the handwritten pages in £1.99 A4 exercise books.
It's not very good though. And it's FULL of drugs. Ukh.
I'm getting my computer fixed soon. So I can be a "professional" writer! I will let y'all know when that happens!
Got to go. I spend every waking hour editing or thinking about editing. (TV blaring away in the background, of course. How very professional of me.)
Once this one's finished I have plots of NINE MORE TO GO!!
Cereal characters: doncha just love 'em!
BTW was I very miserable and depressed last time I posted? I sounded it. Been sleeping 12 hours flat every night, Going to bed at 5am getting up at 5pm. Last night I popped a humungous dose of antipsychotic to knock me out early and was up at 7:30am! You see, legal drugs do have their uses!!!
Illustrated: not my MS but (allegedly) part of JRR Tolkien's The Hobbit