IT'S INCREDIBLY BRIGHT AND SUNNY. The sunlight is shining right into the back of my head, giving me blind spots.
My Seroquel/quetiapine is still making me sleep twelve hours per day and I have mild chronic fatigue symptoms. I put my back a bit out on Saturday by lifting my right foot to tie a shoelace. It hasn't been the same since.
Yesterday, full of craving for heroin and miserable with my bad back I just went back to bed and slept all day. Then I woke up in the evening and scored, felt all right this morning, and have an inkling that from now on I should be OK without any heroin. The gear has got progressively weaker over the past week. Yesterday's dose I barely felt at all. So I've weaned myself off it unintentionally, purely by buying bad gear. I look to the future and see no drugs in it.
I'm fed up that all my friends are drug-takers. Even Paddster, who had a 35 year plus heroin habit, is on Suboxone, though he uses no illicit drugs. Everyone else I know uses heroin or crack or Valium-type drugs ~ usually in an on-again off-again manner. I don't want to be taking drugs even occasionally. I hate crack. Heroin is too weak plus it's addictive, plus I haven't the veins for it. Valium is unnecessary when you have something like quetiapine blocking any anxiety. I do drink alcohol, albeit sparingly. I'm just fed up of feeling half-ill all the time. I have diarrhoea. I feel dizzy. My eyes react badly to the bright sunlight (photophobia). They also react badly to overhead lights at night. I still get the bizarre thoughts that are supposed to be associated with the schizophrenic component of schizoaffective disorder. That is, I feel thoughts popping in from outside. Loud, bizarre thoughts. I still hear voices occasionally but they're quiet ones. I still get paranoia and have to remind myself that that's exactly what it is... And I feel constantly this low-grade depression that I cannot really snap out of. I am sure that without Seroquel I would be far more depressed.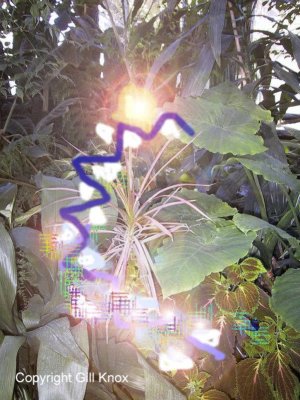 When I last tried coming off antipsychotics at some time over December-January I felt suicidally depressed as well as paranoid and irritable and the traffic started talking to me one day, calling me a pervert. I would really like to be able to come off all drugs all together. It feels strange to me to be so focused on getting off methadone, yet knowing I'll likely have to stay on quetiapine. Maybe this summer I'll give coming off all meds one more try. By then I should be off methadone completely. The rate I'm going I should be off it in just over 12 weeks. I no longer feel feverish and excessively sweaty ~ symptoms that crop up randomly every few weeks and seem to bear no relation to my methadone dose, or whether or not it has recently been lowered, or whether or not I have recently been at the heroin. I think it's just some undiagnosed low-grade medical condition I have giving me chills and sweats like that.
Anna Grace
says she's going to stop her main blog at blogger because she's fed up of the spiteful anonymouses making snide comments. I think she should never say never and just carry on, even if she does start up another blog elsewhere...
I'd better go now; my head's spinning like a top...
Illustrated: migraine aura ~ I still get this a lot, even though I'm lucky enough not to get the headaches these days...