I WAS strolling up a certain street today when I saw a woman approaching who always wears bright pink.
I know her from the same mental ward Binky was locked up in for a month. Soon as I saw her I yelled "SHE'S OUT!" And couldn't work out why she blanked me. Or why her boyfriend gave me a dirty look. Then it hit me: she didn't want me shouting her business in front of the neighbours so I felt like a right berk.
Re the word "faux pas" btw I would barely ever trouble to pronounce it "foe pah" unless I were in the highest company. Usually I say "forks pass", as if a person has got into difficulties with a cutlery drawer.
How the hell am I ever going to give up heroin? I've just bought 2 more bags. I was only on that street to score. See: lies and hypocrisy all the way.
PS If you're wondering about the relevance of the picture ~ I do too. It just happened to come up when I googled "faux pas"
☻♤♧♢♥☺Ӂ̴̴Ӂ̴☻♤♧♢♥☺Ӂ̴̴Ӂ̴☻♤♧♢♥☺Ӂ̴̴Ӂ̴☻♤♧♢♥☺Ӂ̴̴Ӂ̴☻♤♧♢♥☺Ӂ̴̴Ӂ̴☻♤♧♢♥☺
17:42 hrs... TIME FOR A MUSICAL BREAK!
OPUS III IT'S A FINE DAY
Doesn't

Kirsty Hawkshaw

look like a right trip-head? My ex-housemate, who went to school with her, said she was a "real prissy virgin"..!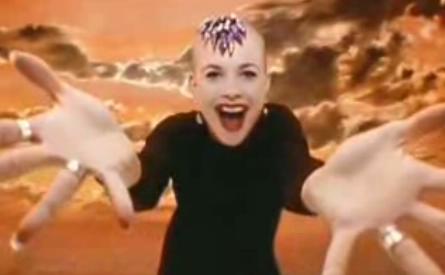 I think Kirsty looks far prettier with hair...
KIRSTY HAWKSHAW: IT'S A FINE DAY 2002 TRANCE MIX BY MIKE KOGLIN
I'm not sure the new tune mixes with the old one very well. But still I like this...


☻♤♧♢♥☺Ƹ̴Ӂ̴ƷƸ̴Ӂ̴Ʒ☻♤♧♢♥☺Ƹ̴Ӂ̴ƷƸ̴Ӂ̴Ʒ☻♤♧♢♥☺Ƹ̴Ӂ̴ƷƸ̴Ӂ̴Ʒ☻♤♧♢♥☺Ƹ̴Ӂ̴ƷƸ̴Ӂ̴Ʒ☻♤♧♢♥☺