Furry Friday on Saturday
ROBOROVSKI HAMSTERS are the cutest rodents in the world!

Beady-eyed ...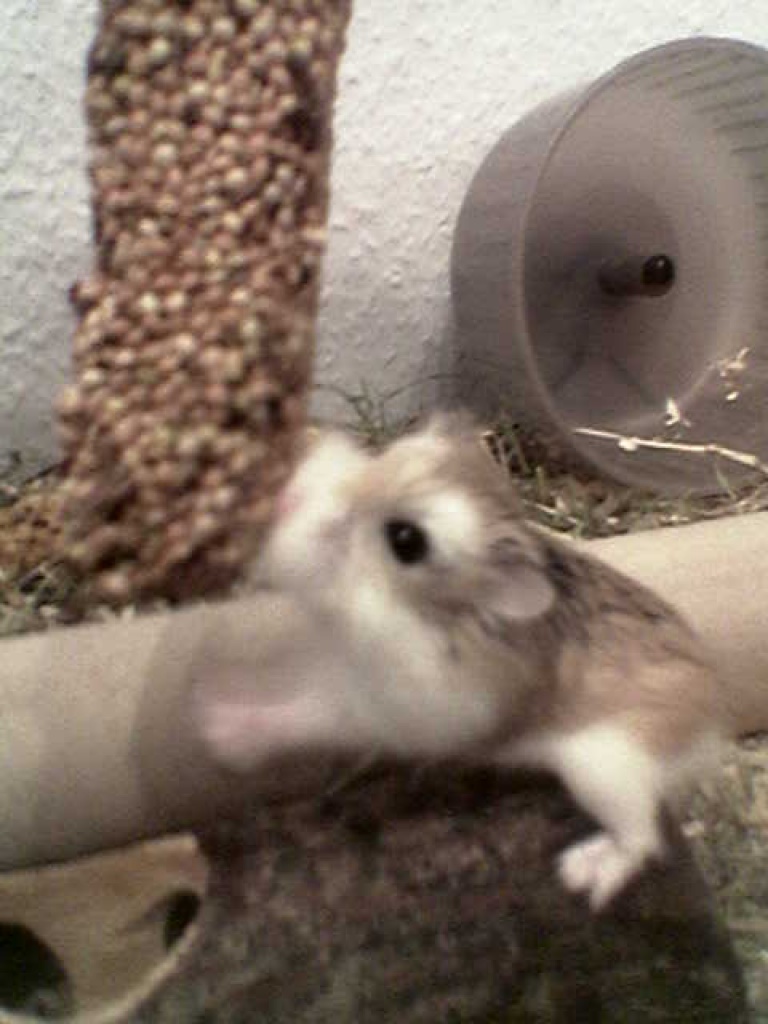 And very tiny ...
Highly social ...
See how miniature a fully-grown robo is in relation to a human hand...
Once tamed, they enjoy posing ...
Going for a ramble under the egg-box...
After a hard day exploring the monkey-nuts...
The baby robos fall into deepest sleep...
... And back home to Mummy and Daddy...

*******
Last but not least...
VIDEO!
Here are my three late hammies: Bashful, Itchy and Spherical in their one and only starring role on film...
Aren't they pretty..!
Here are some roborovski hamsters in the wild in northern China...
WISHING Y'ALL A CHARMING WEEKEND!!