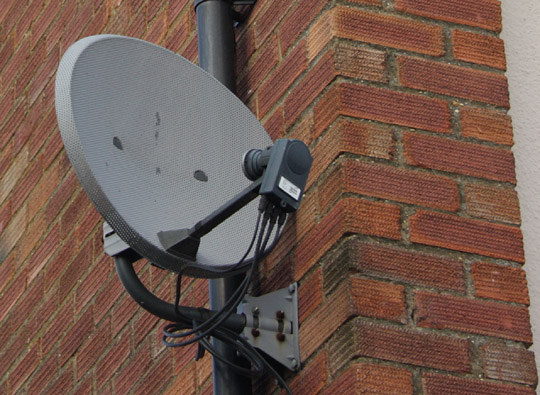 THE HOUSE-MOVING IS COMPLETE. So much for "amazing TV reception"; there's no reception there at all!
I'm going to have to pay an aerial man to hook up the old Sky dish outside into my room. I bet that will cost £50. If not more. My ground floor window remains unlocked with no key. So any Tom Dick or Harry could break in. And it's raining (very lightly). If you're wondering why all the negatives it's because those are all there are; everything else is positive. I'm in a really good mood. The doctor said there's no infection at all left in my ear. So no more dodgy sprays. I've had an assessment down the druggieclinic, which is only 10 minutes walk from me. I see a doctor in there in a fortnight. For that I need two proofs of address and I haven't even signed a contract. Anyway, when this is all over, my break with the London borough of Crudsville will hopefully be lifelong and complete. Viva Las Vegas!
PS I'm thinking of going on Subutex.
I'm just round the corner from the Dark House where many moons ago I got moved from one pit of despair to another. There's a Chinese takeaway on the corner that is particularly industrial ~ MSG with fried rice. Maybe I'll indulge for old times' sake...