うつ病
への対処
の方法
THE LIBRARY BOOK I have been reading,
Madness Explained by Richard P Bentall, outlines four common approaches to dealing with depression.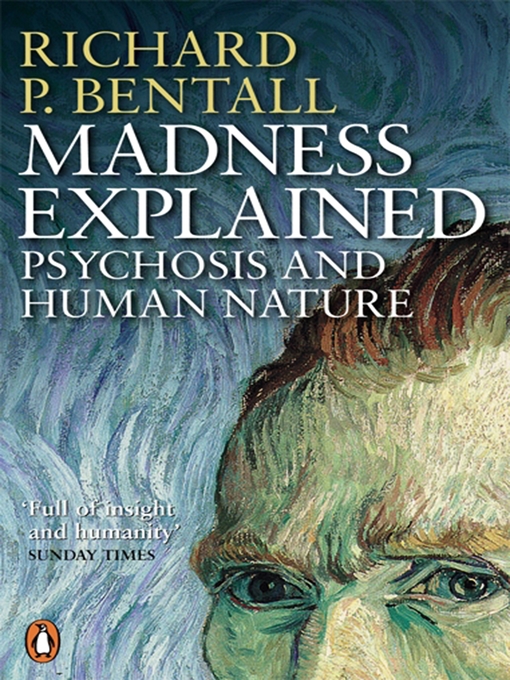 They are 1 Rumination or brooding on one's problems 2 trying to solve the perceived source of one's difficulties 3 distracting oneself away from depressive thoughts or feelings and 4 engaging in potentially risky or dangerous activities that raise the mood.
People sometimes seem to mistake my explanatory style of blogging for my habitual thinking style. Which it is not, at all. Usually when I'm depressed there's no straightforwardly simple change I can effect in the short term that will get me away from the consequences of my problems. So my usual coping style is most definitely number 3 ~ DISTRACTION ~ and this is why I've been known to spend such ridiculous lengths of time pinging about the internet, thinking about anything except that which bothers me when I'm offline!
As I say, people tend to assume that the rather ponderous or analytical way in which I tend to express myself to others reflects my personal cognitive style. A couple of years ago (probably 3 years ago: before the psychotic manic episodes and schizoaffective diagnosis) the mental nurse down at the methadone clinic, on hearing me out for several hours, seemed to assume that anxiety lay at the root of my problems and gave me factsheets on how to deal with obsessively worrysome thoughts that were basically addressed to the person I used to be nearly 20 years ago!
I saw a psychologist when I was 24, who gave me a formal mood test that revealed high levels of depression coupled with low anxiety. By this time I had given up caffeine and the constant anxiety that had plagued my young self had already mercifully vanished...
So Wow! Distraction is good ~ and ~ Wow! For once in my life, I'm actually doing something RIGHT... !!
But Dr Bentall did point out that the Distractional Style that works so well against my depression is one of the very worst possible ways of dealing ~ surprise surprise ~ with bipolar mania! And is likely to make the manic state, marked as it is by extraordinarily high levels of distractability, even worse.
SO NOW IT'S YOUR TURN: CONFESS!
How do you deal with depression? Do you fit neatly into any one of the four coping styles?
1: Ruminating and Brooding
2: Trying to directly solve the perceived cause of your bad feelings and low mood
3: Distraction away from depressive thoughts
4: Engaging in potentially high-risk activities to raise your mood...?
Come on, answers in the comments box:~
PLEASE CONFESS NOW!
PS: 21:30 hrs. I've just realized that just about everyone is going to say they try to solve the root problem first, if they can. So please answer assuming that step has been taken: option 1, 3 or 4...
PPS I also realized that committing suicide could be interpreted as taking option 2.( However misguided that may be...)
anyway
...
ANSWERS NOW, PLEASE!