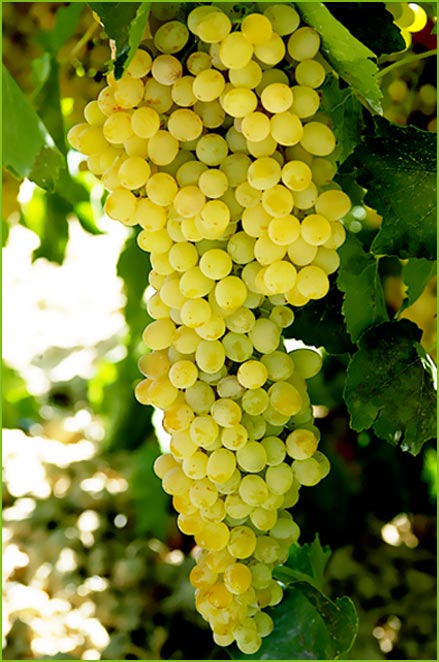 MY EAR IS CLEAR! I stuck a rolled up bit of toilet paper right into the end of the narrowly winding sinus that is my eardrum thing and as I pulled it out a loud POP! and WOW!!! I don't need the telly on top volume any more
. Which is just as well as I'm in the front room and don't have a TV licence. My Mum (I think) is buying me a new one. But I'm frankly feeling a bit old for living off Mummy's charity and might just go out and buy one myself. I heard you can pay weekly at about £3 a week. Which is slightly IRRITATING as I barely watch BBC and am about to get my telly switched to the
19.2E Astra satellites
which broadcast mostly in GERMAN. Not a single BBC channel among them. Yet our bastard government insist everybody must pay the BBC a whacking great licence fee of £150 a year no matter whether they watch TV in Polish, Arabic or Zulu ~ this for just seven channels, 4 of which share frequencies (it is no coincidence that when Cbeebies goes down BBC4 starts. The cheapskates won't even pay £70,000 a year for a dedicated frequency. And they don't do +1 hour channels. For the same money you can get 175 channels off Virgin or more than 400 from Sky. Yet we are obliged to pay £150 a year for 7 channels a lot of people don't want to watch. Why the hell does this ridiculous monopoly go on? And why do they continue to make EastEnders? (This is the BBC's flagship working-class soap.) Nobody I know watches it anymore. I used to watch it. Everyone I knew used to follow it. Drug dealers used to say "I'm not coming out while EastEnders is on".... NOBODY watches it now. Ah! I just googled it. 8.55 million people supposedly saw it last week. Down from a peak of about 30 million who tuned into Den and Angie's divorce back in the day. Maybe there are that many mentally retarded people in Britain. I don't know anyone who likes it any more.
I just went into the satellite shop who said they could get me a 90cm dish, and an HD box (I haven't got an HD telly but it supposedly still works) and installation all-in for £150. I have to come in tomorrow to make a definite appointment for Tuesday. I'm going to spend the money on German television 1: because watching television is a waste of time and this way I can at least convince myself I'm somehow educating myself as I go. 2: you supposedly get
French channels
as well. I supposedly "speak" French and German. (Even though I don't.) and 3: if I don't spend the £150 on new telly channels it'll probably go on some nefarious brown lumpy substance that is only perpetuating a 14 year habit (if you include a year of experimentation plus a further year of on-off addiction). So the £150 is getting spent. I don't know why I was ranting about the heroin purity yesterday. It feels like less than a quarter of what it once was. O yeah I do. Because at the clinic they like to say the heroin is really weak. Well it didn't used to be. It was strong enough to render their pathetic non-substitute methadone ineffective. Most days, by the end, I was spending "only" £15 a day. For that you got 0.4g heroin. And I needed 90-120mg methadone to even half feel good when I wasn't on it. Not 30 or 40mg. 120.
Well enough of this ranting. I'm so glad my ear is half back to normal. I still have louder-than-normal tinnitus that side. (I've had constant ringing in the ears since age 17: I just don't let it bother me.) If it doesn't go I will get Dr Lovelace to peer in for me. Last time I managed to block up my ear with clandestine excavations I got an A-grade infection there as well. Felt like somebody had planted an acorn in my head and a mighty oak was sprouting sideway into my brain.
O cripes I just had to run and pee out the back. Why does pissing take such an odiously long time when you're in a hurry? By the way is it true women can piss faster than men? Something to do with wider pipes, or something. I'm glad I'm not a pregnant alcoholic. Then I'd be peeing all the time.
I tried not taking my medication last night. Being as it's useless crap that appears to do nothing except knock me sideways about 90 minutes after popping the pills. It doesn't stop me hearing voices (which barely ever bother me anyhow: it's like getting free radio broadcasts without the hassle of turning the radio on). Doesn't stop me getting depressed. It might stop me a bit from getting manic, but I wanted to be in a manic mood last night. What am I saying? I WAS hypomanic. I know I am when I can walk down the street feeling like a strong wind is pushing me along from behind, when I feel all excited over nothing, when I'm disinhibited and overtalkative and when I CANNOT SLEEP. I took three Nytol one-a-nights and was STILL wide awake at 5am. I didn't sleep till 6. Then Pinky went and rang me after 6 hours' sleep accusing me of ignoring her. She is in a mental health crisis house for having a mini-breakdown.
Well what else was I going to say?~? I'm saving a FORTUNE since switching my fridge off. Even that slight defrost (3 days after a full defrost) left a miniature Loch Ness on the kitchen floor. Shame it didn't have emerald green banks and an aquatic diplodocus skulling around, that would have looked really cute. Almost as cute as a surprised roborovski hamster. Anyone who says hamsters don't have facial expressions doesn't know hamsters. They are really good at looking shocked and surprised. Golden hamsters perk their ears up and sit up on their haunches, hands together in a very fey manner.
O yeah that reminds me what am I going to eat today. I've munched down a quarter kilo of sultana grapes. Those are the tiny ultra-sweet seedless ones that go yellow when they're ripe.
Anyway I've gotta go. Hope you didn't have too much of a shit weekend. Bye!!!!!!!!!!
Illustrated: lovely fresh sunripened sultana grapes (and by the way, what other bloody method of ripening IS there??!) Sunripened my arse.