I'VE RETUNED my satellite box (the 28.2E Freesat box).
Suddenly I get 100 extra channels. Some have appeared multiple times, eg I get Renault TV (yes, by the Renault car co) 7 times in a row. Loads of stuff seems to be in Hindi and Arabic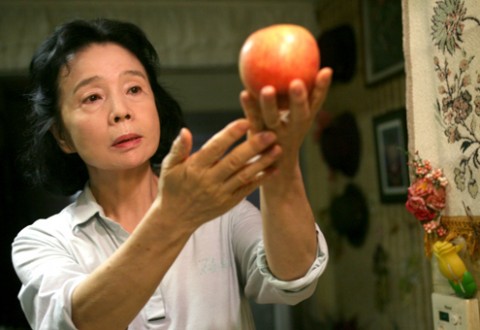 and they're too lazy to put up English subtitles. People babbling in foreign languages really annoy me. That's why I put such an effort into learning foreign tongues. Because people talking over my head really piss me off. Eg when they make scathing comments about me in the local shops (I did used to look like a real A-grade junkie) and they don't think or don't care that their attitude is so blaringly obvious even though their words are encrypted. German/French/Spanish etc TV from
19.2E
doesn't come till tomorrow.
Back to the satellite TV and bloody hell! Half the channels look like they are filmed in somebody's garden shed with a cheap Athena poster backdrop. My three favourite ones are Olive TV ~ people ranting away in African French; Sahara One which isn't North African at all, it's actually in Hindi but the programming looks really good. I really want to speak Hindi now. Abu Dhabi TV. And a channel showing mainland Chinese soap operas with Chinese subtitling. And the news from Taiwan. I can tell the difference because mainland china uses simplified characters, Taiwan uses the much prettier traditional ones. Also the Taiwanese seem to enunciate much more clearly than mainland Chinese. There was a hilarious soap opera on earlier. Some woman had a tantrum. Threw her clothes on the floor and stamped on them. Very un"Chinese" behaviour. Then they ended up in a Beijing medical clinic. I know this because I was able to read the sign behind them.
I saw a beautiful Korean film called
Poetry
the other night. About a woman coming to terms with an Alzheimer's diagnosis while coping with her wayward grandson. Korean is a bizarre language. It's said to be the most difficult of all major languages to reach perfection in. (What is perfection anyway?) It sounds like a cross between Chinese and Japanese. And the handwriting looks majorly weird.
My ear is growing deafer by the day. How can you get infection just from wax? I do. My ears get really itchy, right on the inside, which is why I was poking around in them to start with...
Tomorrow my methadone goes back to "normal consumption". That is, I take the bottle home and swig it when I like. The clinics will not hear this (basically because they don't give a crap about anyone's wellbeing) but finding a time when it's convenient to pick up the methadone and a time you want to drink it that coincide can be difficult. Especially if you want to knock it back at 4am. I asked the last place why, if they insisted on observing me drinking it, wouldn't the chemist deliver it to my door at this hour and my old worker just laughed. I wasn't joking. It's bad enough they treat heroin addiction with methadone in oral form, not injectable heroin, like they should do. But to expect someone to go on an hour and a half diversion every day (that's what it took to get there, wait AGES for the chemist to bother to serve me) then go back... that was beyond the pale. I felt so ill I usually had to spend 2 hours in the public library waiting for the dose to reach full potency. All the while knowing that the drug dealer on the corner would give me something that worked straight away and twice as effectively. Even when the old clinic eventually let me take my dose home they STILL insisted that when I collect two doses I must drink the dose for that day under supervision. I found this patronizing beyond words. When my old worker told me this was the arrangement I flipped my lid. But there was nothing he could do. Like the Irish gypsy, who I used to repeatedly bump into on the way in and out, once said they were "really backward". I'm much happier on 15mg than I ever was on 120, 130 or more. Because I know I'm only 15 steps from freedom. I cannot understand how any addict can "like" being on methadone. You have
ALL the disadvantages of being on heroin, except the financial one. If you have an car accident, 5mg morphine will not touch the sides. (By the way they CAN provide effective pain relief to a heroin addict if they want to: the main options are titrated diamorphine hydromorphone or morphine (whatever), ketamine, an epidural or spinal block or induced coma (propofol) ~ if they don't play ball, sue for clinical negligence.) I'm itching for a chance to avenge myself on the system, so if I were mistreated, I would. If you ever want to travel you have to ask permission (and that really gets my goat). You're still an addict, still a junkie, still beholden to a chemical and the people who supply it. And they are LESS amenable to persuasion than drug dealers. Too scared of breaking the rules. I was far happier on heroin than I've ever been on methadone. The one single lonely thrill of the present situation is being able to see THE END in sight.
I don't know how I got on to this rant. But hey that's what I'm thinking. Anna Grace is lucky in that American methadone clinics seem to open at midnight. My ideal methadone-drinking time used to be in the early hours, so that come daybreak, the dose was going full-on. If it wasn't, the chances were I would score rather than go through the rigmarole of picking up the dose. (The last clinic offered a list of about eight or ten clinics for an entire massive outer-London borough: the present one deal with twenty or so. That are far easier to get to as they're in proper urban London).
Well anyway I'm going. Want my advice? DON'T TAKE METHADONE. If you are a drug addict, get IV diamorphine instead. Jump before an express train. Do anything to avoid methdone. Best way of avoiding methadone is never to experiment with heroin to begin with.
Illustrations: from the film Poetry. She's holding up an apple because she wants to write a poem about it.....
DONK: I seriously disapprove of the cannabis leaf. (Biggest waste of time, waste of money, waste of space drug there is ~ why the hell anybody feels the need to get paranoid and concussed by a herb is beyond me but anyway have a listen.)
THIS is way better...
✔ ➝ ☨ ☨★✔ ➝ ☨ ☨★✔ ➝ ☨ ☨★
PS FOR YOU ANNA GRACE
: FOLLOWING THE BETTY BOOP COMMENT ~ HERE'S BETTY BOO (WITHOUT THE P)