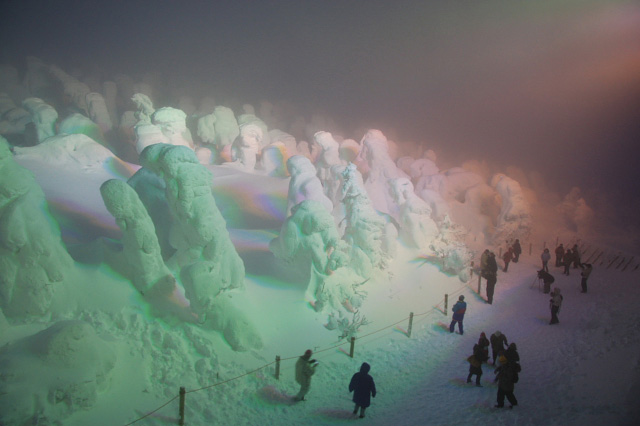 HERE is a beautiful picture of "Zao ice monsters".
Zao is the
name of a mountain range
in North-Eastern Japan. The ice-monsters are frost and snow-covered
Aomiri firs
. It's a combination of these trees' particularly dense needle coverage, and the fact that moist air flows over one mountain range, discharging itself then reaches Zao with exactly the amount of water required to turn the local trees into thickly covered snow-statues. I know all this because I saw it on Japanese state television last night. The English version. By the way the biggest city on that bit of coast is Fukushima, site of the famous nuclear disaster. So next winter, they'll probably have radioactive ice-monsters.
I GOT SO DESPERATE to sort my infected ear out
that I've gone back to using the Otomize antibiotic spray I had in June and that I didn't like because it made me MORE deaf, not just for a few minutes like water in the ear, but all day long. The old infection was worse because it felt like I'd gone to sleep in a forest and a pine seed had fallen in my ear and sprouted, growing a fucking great pine tree right through my head!
Every day, when I wake up in the early afternoon, because I'm so exhausted, I feel like living crap. Today (and I'm writing this on Saturday) I had to rush to the post office before it closed. I could not run. But the entire walk there the world appeared to be swaying, the way it does when you've been on a boat for a week and haven't got your land legs back. It's not an inner ear infection, which could affect my balance. It's in the outer ear, on the external side of the eardrum. The nurse-practitioner said I was very yeasty. And covered in dandruff. Well that's as may be but the dandruff isn't that severe. It doesn't leave white frosting all over my shoulders, like in the stereotype. Anyway I told her I was going to get rid of it by dying my hair. She said it would have to be very strong hair dye to get rid of dandruff. It is: it's ammonia-peroxide ultimate platinum A001, the lightest you can get. Last time I put it on my head was burning. And the dandruff disappeared for about six months. My hair actually seemed to be in BETTER condition after the dye. It was nice and plasticky and dead straight. Not soft and wavy, like my hair is naturally. I asked Valium Marilyn, who also dyes her hair nearly white, whether it's normal for dye to make your scalp burn and she said yes. My friend Pinky who dyes her hair mid-blonde also said that type of dye also kills nits far more effectively than any nit shampoo. So that's worth remembering. If your kids have intractable nits, turn them platinum blond. They won't be scratching any more.
I've pruned my television channels down from about 550 to "only" 200. I did this by sorting through by language, getting rid of adult and shopping channels and adding the remainders to three favourites lists. Before I did this I was drowning in so much television that whenever I found anything that looked good I quickly lost it again and could never get it back.
By the way I know why German telly is so much better than British. It's because in Germany there is a compulsory €213 television licence fee (that's about £200 or $320US) they even have a €79 internet licence fee! The BBC waste their money on
NINETEEN regional versions
of BBC1 purely to broadcast less than an hour a day of local news, and to make very occasional regional programming that could just as well be shown nationally. Germany's ARD, the German BBC, have
seven regions
showing entirely different programming. My favourite is Bavarian TV. I kid you not, they really do have programmes full of middle-aged men in lederhosen and people wandering the Alps in traditional costume singing ancient songs! You only have to do the maths to see why German television is so much better. In a population of 81,859,000 they have just over 40,000,000 households paying £200 each, a total budget of £8 billion. With 63,100,000 inhabitants, Britain has only about 30,000,000 households paying just under £150 each, a total of "just" £4.5 billion for the BBC's coffers.
This crap they shove down our throats about the BBC making the best television in the world is just complete tosh. The first thing I would do if I were in charge of the BBC is to close down local news except for Scotland, Wales and Northern Ireland, and then I would shove all the broadcasts on to one dedicated channel, to save money. The BBC are so cheapskate that BBC3 and BBC4, their new digital channels, share frequencies with CBBC and Cbeebies, the kiddie channels. You can rent satellite space for less than £70,000 a year, so I don't know what excuse they have. Surely £4.5 billion can streth far enough to fill four full-time stations? With such a massive archive, why don't they show more repeats? We have all paid for them over the years. We ought to see them again. Well this is my TV rant over. I'm getting bored of television I'm going to go back to books for my diversion. I have gone years without watching TV at all. Because I didn't own a TV set. Most of the time I don't even "watch" it. I just listen to it, while doing something else. By the way, if you just want to watch catch-up services over the internet, you don't need a TV licence at all in this country.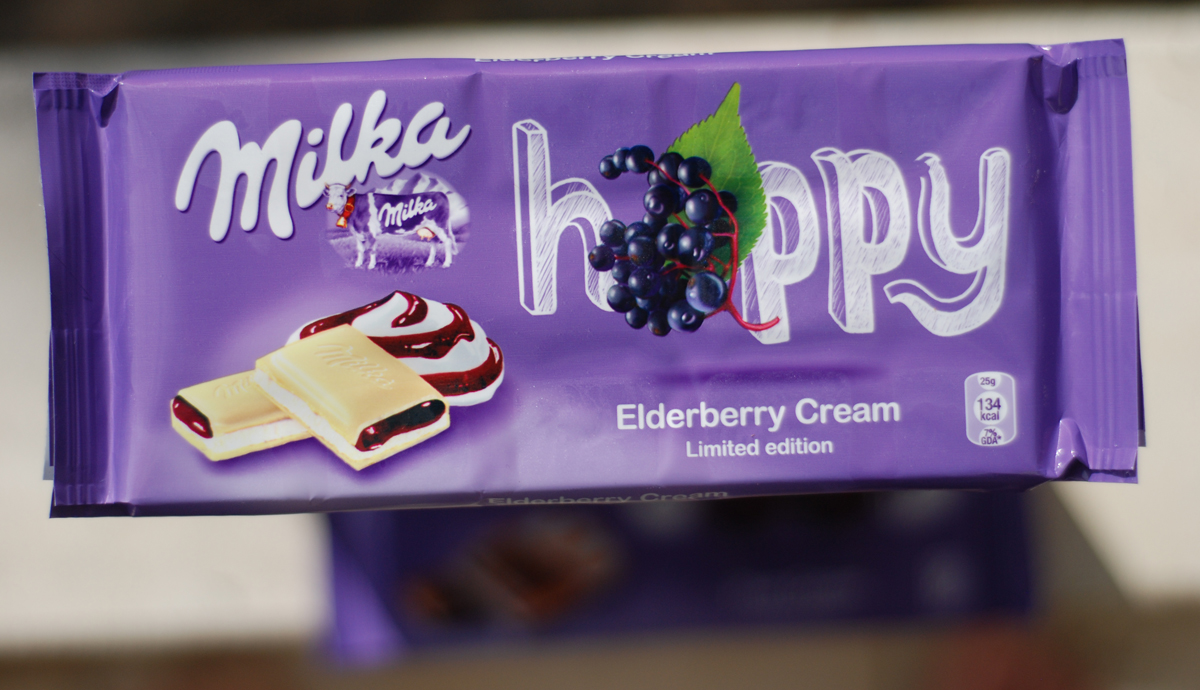 O yeah I went out last night to buy elderberry-flavoured white chocolate and bumped into a crack-addicted prostitute I know. We ended up in an alley with people wandering past while she hit the pipe. Then she ran out and started yelling for this mad woman I see in the local shops. The mad woman has a habit of running up to anyone with a toddler, lunging dangerously close to the child while telling the terrified mother how cute it is. I spent about an hour wandering around with her saying hello to local drug addicts. I barely know anyone at all where I live. I probably have what Americans call "social phobia" because most of the time I feel no inclination to socialize. This, by the way, is supposedly a hallmark feature of schizophrenia (gradually losing interest in socializing). But what is schizophrenia? Everyone I know who has it believes they haven't actually got it!
How did I get on this subject. O yeah prostitution. My local high street happens to be an after-dark haunt of prostitutes, but how you're meant to know which woman are just normal females clacking home in their heels and which professional streetwalkers I have know idea. I asked Nikki how her punters knew what she was out doing and she said she didn't know. Real prostitutes where I live look nothing like the hookers from American TV dramas.
O bloody hell I've got to go. I hope y'all are having a most charming weekend. Don't drink too much (I have given up alchol). Don't waste your time on the internet. And don't watch too much TV.
Illustrated: ice monsters and skiers, ultimate platinum, ice monsters and cable cars, elderflower white chocolate